We hope that you have enjoyed your experience at fastermovies.com
If you are experiencing difficulty with your order, please contact us at support@fastermovies.com or complete the form at the bottom of this page with all relevant details and we will respond within 1 to 2 business days.
---
Return policy
If your order is damaged or defective or if we send you a size you did not order, contact us within two weeks of receiving your order at support@fastermovies.com
We will take care of any problems.
---
Shipping
USA: average delivery within 5 working days with USPS. Faster with FedEx.
Rest of the world: average delivery within 8 days.
Delivery times to some countries may be affected by Covid-19 restrictions.
Shipping costs do not include any customs duties or taxes for deliveries outside the USA.
---
Tee Shirt Sizing Charts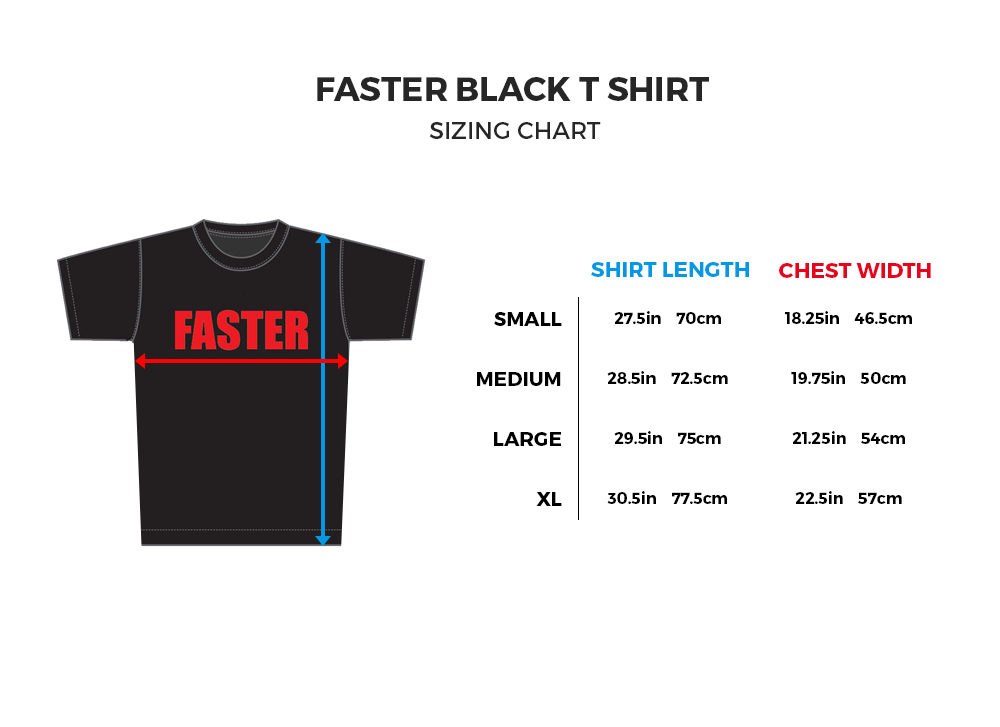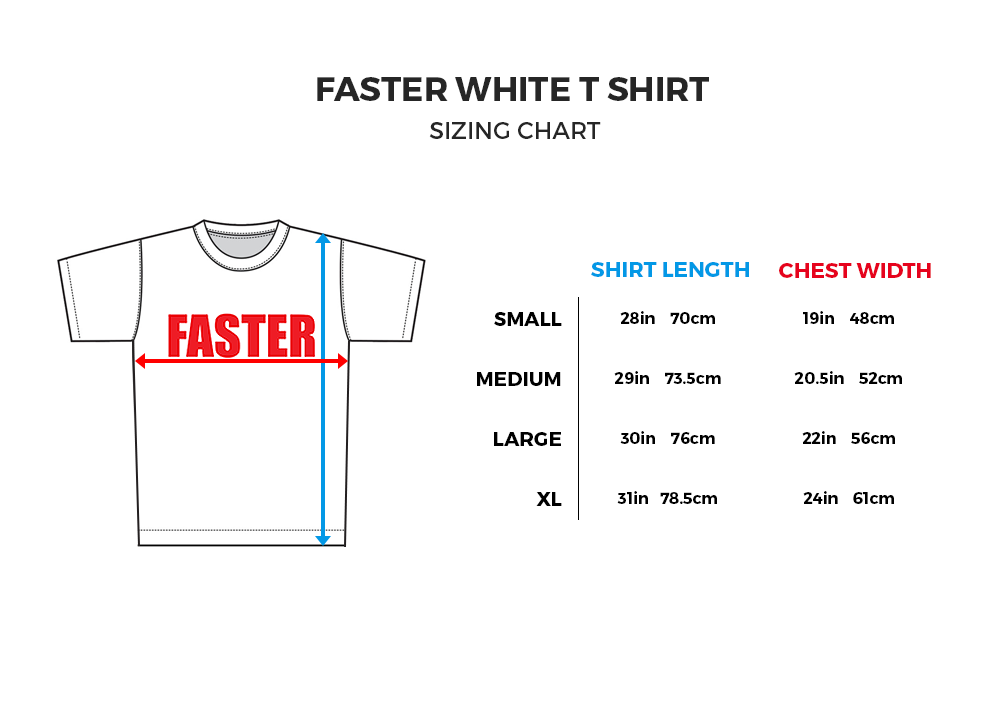 ---